HOST Self Bunded Tank Cubes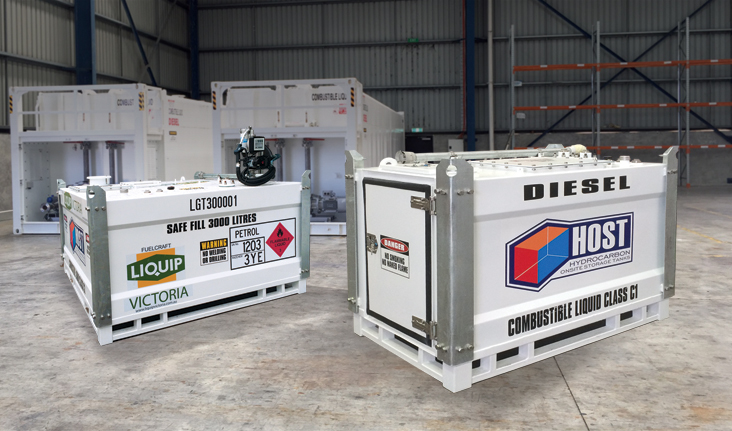 When storage space and volumes required are limited or small, a HOST Self Bunded Tank Cube is the perfect cost-effective and space solution.
We've complemented our HOST ISO Classic Self Bunded Tanks with our HOST Tanks Cubes range. Designed for smaller to medium volume petrol, diesel, lubricant, chemical and food & beverage storage and dispensing, these tanks offer a smaller tank footprint, making them more versatile and ideally suited to the more budget minded. Each of the tanks in the series can be fitted with a range of standard or customised pumping, metering and fuel management solutions, offering a good choice of flow rates. They can also be be powered using a Solar PV set-up, making them a 100% off grid solution, opposed to the standard 240V or 12V powering options.
---
HOST Cube sizes and storage volumes
Cubes range in size from 1,000 to 10,000 litres, and are manufactured to UL142 (which exceeds AS1940, AS1692 and AS1757) and come fitted with a range of high quality pumping systems.

To discover more about the ranges sizes and storage capacities please contact a member of our sales team. Now you can enjoy a smaller tank footprint, without compromising on performance and quality thanks to a HOST tank fitted-out by Liquip South Australia.
---
Cubes – Self Bunded Bulk Liquip Storage Tank Packages

What can be included and supplied with your tank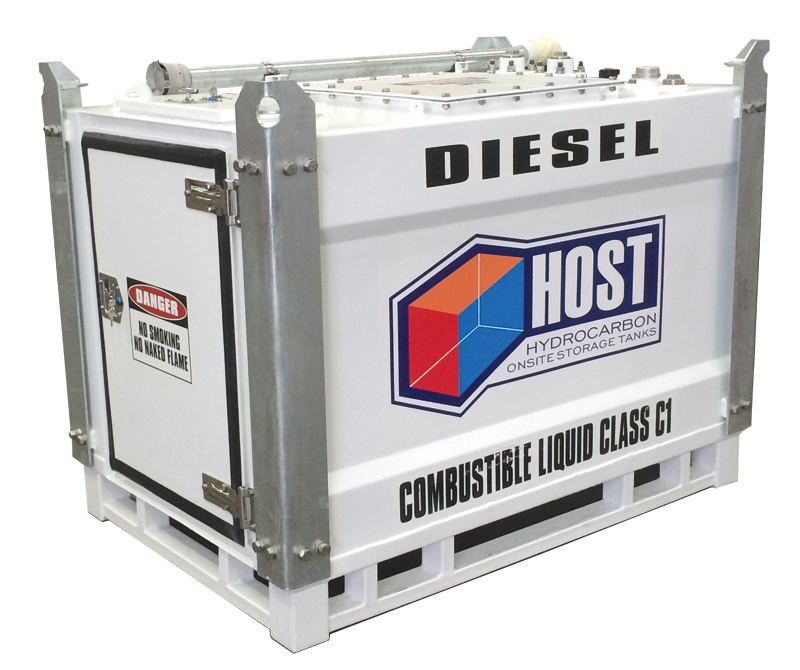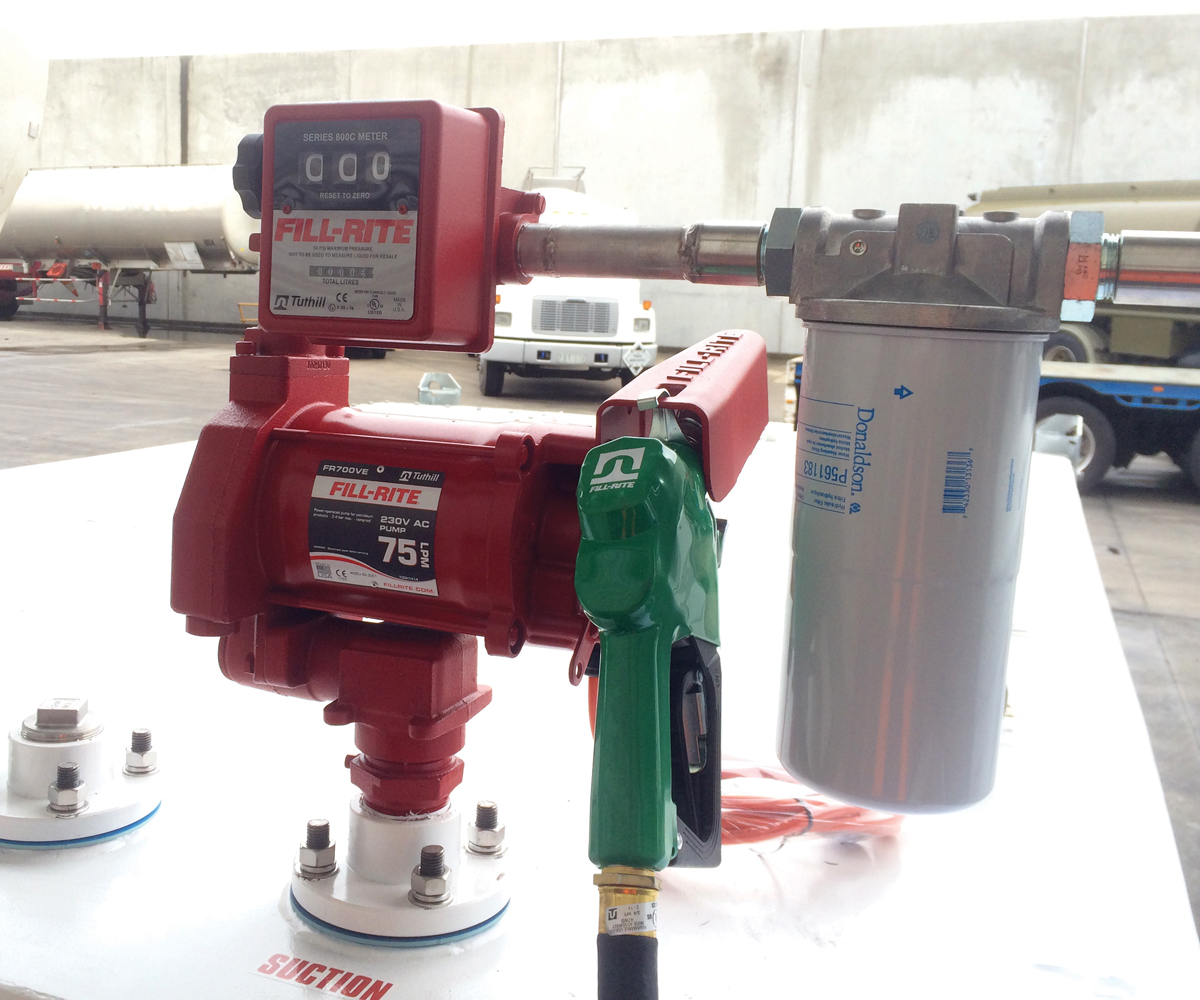 Standard Cube Features
> Transportable with lockable cabinet on the front
> Setup for Diesel or Petrol/ULP as standard
> Fill Point – 80 mm (3 inch) with Camlock Adaptor and Cap
> Multiple options for drawing fuel from the tank
> Genset Lines - Suction and return ports
> Forklift and crane lifting points
> Hot pipped galvanised corner posts for protection
> Stackable for transporting
> Statutory decals fitted
> Lockable doors for increased security
> Solar powered pumping option – providing 3 to 4 hours continuous pumping at 70 L/pm

Pumps, Meters and Management Systems
STANDARD DISPENSING SYSTEMS
> Solar Pumping Off Grid (8 m Auto Nozzle) – up to 80 L/pm
> Mains Power with Mechanical Meter – up to 100 L/pm
> Fuel Management System – up to 80 L/pm
CUSTOM DISPENSING SYSTEMS
> Contact us to discuss our range Transfer Pumps, Flow Meters and FMS ranges and to request a custom designed dispensing system to be fitted to your HOST Cube of choice.
Certifications
> AS1692-2006 Steel tanks for Flammable & Combustible Liquids
> AS1940-2004 The storage and handling of Flammable & Combustible Liquids
> UL142 Aboveground Flammable Liquid Tanks
> Above ground Storage Tanks for Petroleum products
---
Did you know?
When you buy an SBT from Liquip South Australia, you are not just buying a tank, you're buying a complete bulk liquid storage solution. Not to mention that we offer a complete turnkey solution as part of the purchase.
This includes:
► Selection and advice on the best suited tank solution
► Custom tailored pump dispensing and monitoring system design with multiple options to choose from
► Fit-out of pump dispensing equipment and systems onto the tank
► Delivery, installation and set-up of the tank on-site, along with commissioning
► Option of on-going servicing and maintenance of tank on-site.
For more information on the range of HOST Self Bunded Tanks Cubes please contact us today.
---